Fleet Computer Diagnostics - Heavy Duty
Harris Service Center understands the importance of your On-Board Diagnostics. Give us a call or stop by for a complete diagnostic check up:
Check Engine Light
No one likes to see their truck's "Check Engine" light come on. The light could mean a costly problem, like a bad catalytic converter, or it could be something minor, like a loose gas cap. At Harris Service Center, we can pull the code and diagnose the problem for you. Give us a call at 706-278-6178 or stop by the shop for our expert assistance.
Drivability
Drivability is the degree of smoothness and steadiness of your truck's acceleration. Most modern vehicles are fitted with on-board computers that continuously check the readings from various sensors. In case of drivability problems, you will receive a warning message on your truck's dashboard. To have your truck diagnosed for drivability issues, visit Harris Service Center in Dalton, GA 30720 today. At Harris Service Center, we have the necessary tools, training, and technology to diagnose and address your vehicle's drivability issues.
Engine Controls
Basically, an engine control system is an on-board computer in your truck. Like all computers, the engine controls are composed of hardware and software. Automotive engine control systems are responsible for regulating exhaust emissions, and providing increased fuel economy. To get the best out of your vehicle's incredibly powerful technology, make sure engine controls are working properly. To check if your truck's engine controls are working properly, call Harris Service Center today.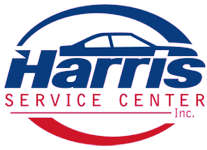 Car & Truck Care
, near
Dalton, AR
So grateful for Gary and his staff. The stress of being stranded hundreds of miles from home with a vehicle that required repair was eased by fair, fast, and quality service. If I lived in Dalton, Harris Automotive would definitely be the place to get vehicles serviced every time. Thank you, Gary.
Ragan Price
, 07/07/2022
join our team
We are currently on the lookout for the following: